If your car has been damaged in one of our parking facilities, you can request a copy of the security camera footage.
How to request a copy of the footage:
You have to file the request form after having filed a complaint to the Carabinieri, State Police or Local Police (Polizia Municipale). Make sure you attach a copy of the complaint to the form. You have 48 hours to request the security camera footage before the images are deleted, as required by law.
The damage has to be reported as soon as possible by e-mail at si.park@sienaparcheggi.com or by phone at (+39) 0577 228711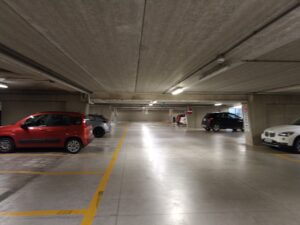 By clicking on the link below, you can download the form to fill and send to our e-mail si.park@sienaparcheggi.com.